New Temperature Controlled Packaging Deluxe Range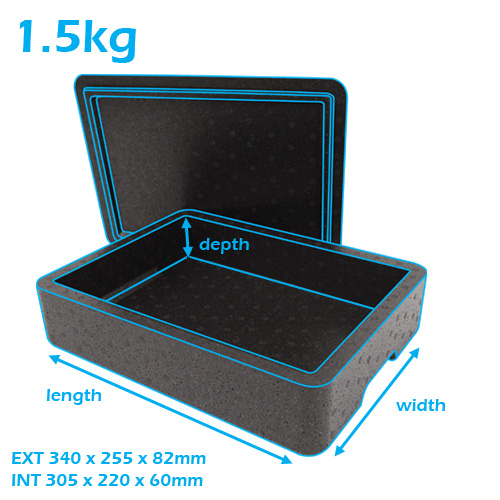 We now have a new range of reusable cold chain packaging boxes that are manufactured from a more durable material called ARPRO. The ARPRO material is an Expanded Polypropylene which has all the great thermal properties that your typical poly box does but it is much more hardwaring. This new box range performs superbly against impacts and damage prone transit runs.
This range includes 8 different sizes of box from the small 1.5kg box with a capacity of 4 litres to the 25kg Long box which has a capacity of 50 litres.
Our customers for these boxes currently include:
The ultimate solution for the delivery of produce and supplies that have strict temperature control guidelines.
These boxes are of excellent quality and will make an excellent first impression with your customers.
More reasons to choose a Deluxe Box?
Refridgerated transport is no longer required
Hygienic and easy to clean for repeat use
Boxes can be jet washed

Easy grip handles

Interlocking stacking locations
Tight fitting lids
With the help of ice keep temperature below 6 degrees for up to 48 hours
Brandable - call for more information
Preserves freshness, taste and flavor
Using a Deluxe EPP box and a cooling medium like an ice sheet will ensure you get the best performance and reliability when shipping products from A to B.