Is Polystyrene Recyclable?
YES. Polystyrene is 100% recyclable
Can Polystyrene be Recycled in the UK?

Yes, Expanded Polystyrene (EPS) can be recycled and is recycled up and down the UK and around the world. It is one of the most efficient and cost effective insulating materials on the planet. Its low rate of thermal conductivity makes it super reliable for transporting temperature sensitive products.

Feel free to share this web page with your customers.
100% Recyclable

Not many people know that EPS is 100% recyclable. Clean material can be reused in the manufacturing process of new poly boxes. Any slightly contaminated material can be compacted and turned into recycled rigid plastic products.

EPS is 98% Air

Expanded Polystyrene is very similar to a party balloon because what you see, when you look at a piece of EPS or a balloon is only the 2% of what makes up the items final shape. The 98% of the object that you do not see is thin air!

EPS has an ODP of Zero

EPS has an Ozone Depletion Potential (ODP) of zero and causes no damage to the ozone layer because no CFC's or HCFC's are used during the manufacturing process. EPS is inert, does not leach any chemicals and is completely food contact safe.
Why is Polystyrene a Good Insulator?
| | | | |
| --- | --- | --- | --- |
| | | | |
| Expanded Polystyrene is an effective insulator because it's packed full of tiny air pockets. Air is a very poor conductor of heat so heat transfer is minimised. | EPS is a closed cell foam, meaning every cell is closed off to the other cells that surround it. The cell walls help to provide rigidity to the material and trap air inside. | Move closer and you start to see the inner structure of the individual EPS beads. | Move even closer and you can see the microscopic walls that trap the air. There can be as many as 16,000 cells (air pockets) per bead of EPS. |
Other Uses for a Polystyrene Box
Unable to recycle polystyrene? Time to consider ways to re-use your poly boxes or switch to a deluxe reusable box instead.



Alternative ideas and uses for used poly boxes
Polystyrene boxes are 100% recyclable (I think we mentioned that already) and are designed to be highly
durable and last for years. To prevent boxes going to landfill unnecessarily consider some alternative uses: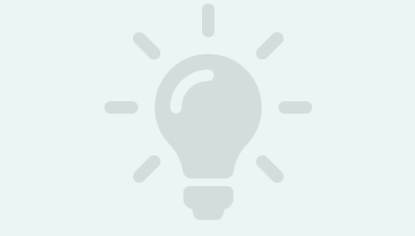 A cool box for picnics and drinks
A big bedding tray for seed germination
Growing root vegetables in small spaces
Break up and use in your plant pots to aid drainage
Make your own food hampers to send to a friend at Christmas
For your freezer contents during defrost or house move
Chick, snake and reptile egg incubators
Polystyrene Recycling Case Studies

DS Smith Recycling works with a local partner to recycle Tesco's EPS

Driven by their desire to recycle as much as possible, DS Smith and Tesco Ireland partnered to discover ways of recovering waste EPS from Tesco's waste stream.
Find out more


John Lewis Collection of Customers' White Goods Packaging

John Lewis Partnership show their commitment to recycling with their expanded polystyrene (EPS) take-back recycling scheme.
Find out more
Resource efficient

Expanded Foams like EPS demonstrate an efficient use of natural resource. The manufacturing process uses very little energy and it only takes steam and pressure to fuse the aerated beads together.

Keeping your warm

Throughout the building industry EPS insulates keeping our homes warm, energy bills down and lowers emissions to ease our depletion of the earth's natural resources.

EPS Life Cycle

EPS moulding does not pose any risk to human health or the environment. Lifecycle analysis has shown that EPS has far less of an environmental impact than other materials with the same use.

Outstanding insulation when it matters!
EPS is a reliable insulator for both hot and cold applications, preventing waste by keeping produce fresh and unspoilt upon delivery.
The current plastics debate?
There are clear challenges around single-use, hard-to-recycle plastic packaging that need to be addressed. However, we should not lose sight of the positive role that good, reusable or recyclable plastic packaging can play in protecting products, reducing food waste and making supply chains more sustainable.

This message has not been well communicated to consumers.

More work is needed by the government and local authorities to manage materials at the end of their life to minimise the impact on the environment.

There is growing concern and more scrutiny than ever highlighting the environmental impact of all the materials that we use day to day. EPS is a lightweight, rigid moulded foam widely used in the food services industry for its excellent thermal properties and has opportunities for both reuse and recyclability.
Where can polystyrene be recycled?

Unfortunately local authorities are not able to collect kerbside recycling of EPS due to the lack of required recycling infrastructure unlike paper fibre and glass. As a business we are focussed on helping to fill this gap by offering clean EPS recycling drop off points at all four of our manufacturing sites.

There are two methods of recycling used EPS at our sites:

Granulation

Lighter densities of material go through a granulator that regrinds the material back in to beads, granulate is stored in silos mixed with virgin material and dosed back into the production without any detriment to the quality of the finished EPS product. JB Packaging is part of Engineered Foam Products, we can take any clean EPS waste (including JB Packaging poly boxes), scrap and off-cuts and recycle it back into the production process in as little as 2 hours.

Compacting

Densities heavier than 28g/l with minimal contamination can be compacted and turned into super dense bales that can be easily palletised and shipped more economically by lorry load. These EPS bales are then processed and converted in to clean General Purpose Polystyrene Pellets (GPPS).


Polystyrene recycling near you
Recycled polystyrene pellets can be made into new products like these...
How is Polystyrene made?

Expanded polystyrene is made using a very clean process; all you need to mould a poly box for example is a male and female mould tool, some very clever moulding machines, steam and high pressure.

In its raw material form prior to expansion EPS has a spherical shape and is about the same size as a grain of sugar. During expansion this material is heated and whipped with air using steam, this causes the beads to swell to 40 times its original size.

In the final stage of the process the beads are injected into a mould tool then reheated with steam and pressurised. The final expansion takes place and the beads fuse together into the shape of the mould. After a short period of curing the two sections of the tool open up and the parts are ejected.

Our EPS boxes are made in very modern manufacturing facilities certificated to SGS - ISO 14001. This demonstrates our environmental commitment to our customers and consumers who are more and more aware of the environmental impact their activities may have.
Sustainability Packaging Summary

As food shopping trends continue to transition from instore to online the need for temperature controlled packaging is even more apparent. Today's packaging has to be super-efficient and work harder to not just transport products but also build brands, delight customers and reduce supply chain waste.

The development of good sustainable packaging must continue, but we all need to do more to help tackle some of the challenges to ensure recyclables are recycled!


airpop® is the new name for EPS, as well as food stuffs it also protects electronics, human organs, heads & bees.

Resources:
The story of polystyrene is changing
Experimental Analysis of Structure and Deformation Mechanisms of EPS Slabs