Insulating a Superconducting Electromagnet
5 March 2014 | Admin
Many thanks to Jennifer Dyne a final year student studying for her Masters of Architecture at The Bartlett School of Architecture (part of UCL).
Jennifer has kindly sent us some fantastic pictures showing how she used one of our Polystyrene Produce Boxes in the Swiss Alps to protect some very valuable and sensitive equipment.
Here comes the science…
Jennifer's experiments have been simulating inducing electromagnetism for the purpose of creating a magnetic defence against the possible influx of Strangelets - A theoretical particle that could be produced at the Large Hadron Collider at CERN (the world's largest and most powerful particle collider) on the Franco-Swiss border near Geneva, Switzerland.
Head scratching stuff we know!
Our Produce Box was the perfect size to house and carry a pseudo superconducting electromagnet, which would use liquid nitrogen and liquid helium to maintain exceptionally low temperatures to allow the magnet not to quench (fail from too much heat) - Hence the use of the insulated polystyrene box for transportation purposes.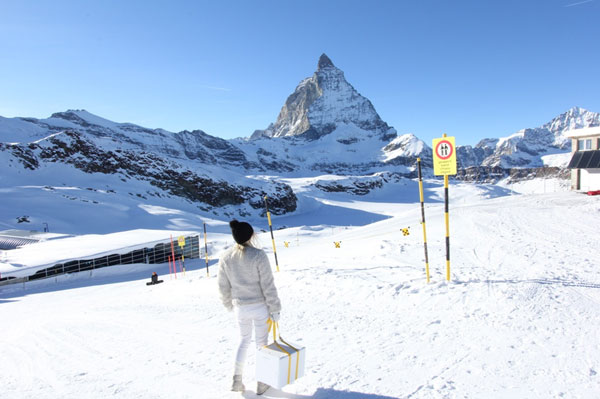 Jennifer at Zermatt one of the finest ski resorts in Switzerland, at the foot of the Matterhorn.
Photo credit: Harry Grocott.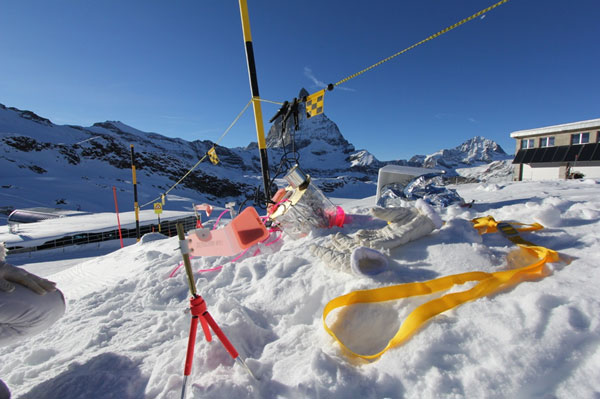 This image shows the device (and box in background).
Photo credit: Harry Grocott.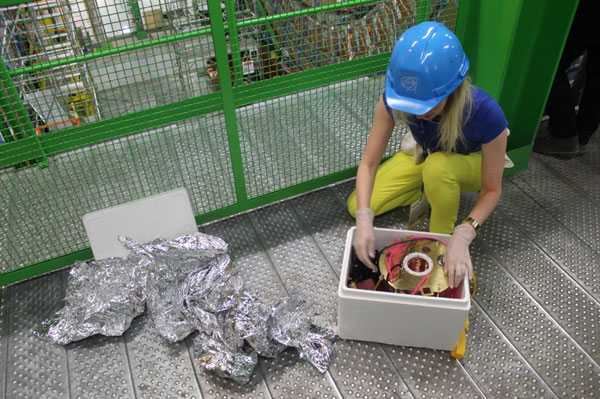 Device in the box at the Large Hadron Collider at CERN, 175 metres (574 ft) underground by the CMS detector.
Photo credit: Danny Lane.